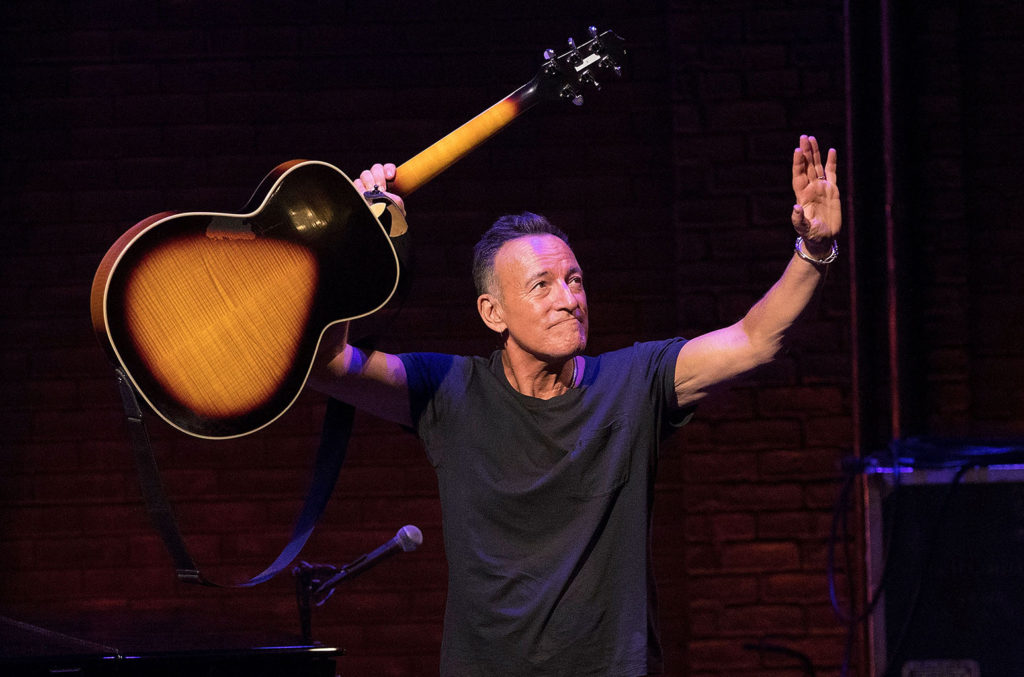 Bruce Springsteen Surprises Crowd at New York Benefit Show
Bruce Springsteen Surprises Crowd at New York Benefit Show

 4/15/2019 

by 
The Boss played a few songs at the Kristen Ann Carr Fund benefit at Tribeca Grill Loft on Saturday night (April 13).
After a very busy 2018 on Broadway, Bruce Springsteen played his first show of the year on Saturday night (April 13) when he made a surprise appearance at New York's Tribeca Grill Loft at a benefit for the Kristen Ann Carr Fund. Hopping on stage with famed photographer Danny Clinch's Tangier Blues Band, Springsteen ripped through Johnny Rivers' classic "Rockin' Pneumonia and Boogie Woogie Flu" and the blues rock standard "Down the Road Apiece" at the event, dubbed "A Night to Remember."
The gathering was aimed at raising money to fight the soft tissue cancer sarcoma in honor of Carr, the late daughter of rock journalist Dave Mash and Springsteen's co-manager, Barbara Carr; Kristen Carr died of sarcoma in 1993 at age 21.